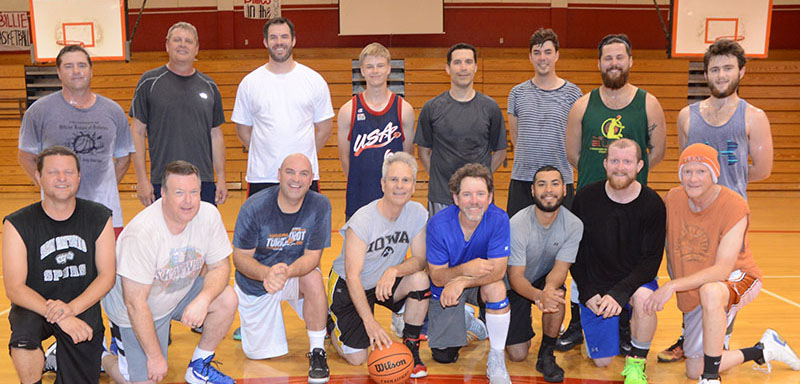 Dec 28, 2022–I'm a basketball fan who has been unable to watch any broadcast games since 1999 when our TV antenna quit working. To see the first Spurs championship run, I had to go to 87 Ice Box which my wife didn't like because I was also watching the kids. But they got quite good at shuffleboard, so everybody won.
But the past season I have reacquired access to the sport via this new technology you may have heard of called "livestreaming." It's so new, auto correct keeps turning it into "liver steaming."
But my passion for the sport is not to watch the NBA, or even Division I College ball. I am fascinated with high school basketball.
I kid about streaming. It is everywhere, and I have used it for the past decade to livestream our SystemsGo rocket launches to proud parents, STEM students, and bewildered viewers who were searching for "Houston Rockets."
But now you can watch virtually any high school team in the country play basketball… virtually.
My current passions are the Fredericksburg High School girls and boys teams. Paige Findlay's broadcast team on his FBG.LIVE page rivals some network coverage for cameras, closeups, replays, and insightful commentary.
In Kerrville, I've wanted to attend the Schreiner University ball games, but it is more of a commitment to drive out to the campus for night games. Thanks to livestreaming, I am meeting a whole new roster of athletes as the Mountaineers compete against a compelling slate of opponents such as the Sul Ross Lobos, the Southwestern Moundbuilders, the Centenary Gentlemen, and the Austin College Kangaroos.
What's really fun is checking in with my old high school team, the Mid-Prairie Golden Hawks. It's both familiar and disconcerting watching the grandchildren of your teammates running up and down the floor in the same gym where I sat on the bench for three years.
I also discovered I have a grand niece who is a basketball stud at another small school. I actually tuned in the other night to see her put up 23 points as the Tipton Pirates held off the scrappy Durant Wildcats.
Looking back, this was one of the inevitable outcomes from the COVID lockdowns. We knew the rise of Zoom meetings and working from home would make those once fringe behaviors more mainstream. What we didn't expect was that our growing comfort with virtual interaction would put us courtside at far-flung sporting events. But I guess that is always the natural progression of technological tipping points–entertainment drives them.
The next step in this virtual courtship may also be inevitable–it will drive us back courtside.
In the days of three channels, my university resisted televising their basketball games in real time. Their reasoning was that it would depress ticket sales. The NFL also blacked out the broadcasts of home games within a certain radius.
But a funny thing happened on the way to the forums. When games were televised, attendance went up. The reason? The televised contests reached a whole new audience, who got to know the players and became vested in the team's success. Just as TV appearances by rock bands helped fill arenas and sell albums.
For now, as I stream and follow the Battlin' Billies, the Schreiner Mountaineers, and the Tipton Pirates, I am more apt to get up and attend one of those games. There is no substitute for that live experience–the squeak of sneakers, the intoxicating scent of popping corn, the grating rants of basketball-illiterate fans taunting the referees.
But meanwhile, I'll pop my own corn and curse the chat trolls as I virtually urge my team to jump on the Kangaroos.